Battlestar Main Page
Battlestar Galactica links to all of the other pages related to this genre can be found on this page. We hope this makes it easier to navigate our website. We have added some much information, polls, news blogs, icons, wallpapers and more in all categories, that is was past time to organize things.
As we add new pages, we will add the links to our main page making it easier and quicker for navigation purposes.
START HERE
LINKS TO BATTLESTAR GALACTICA INFORMATION LOCATED ON SCIENCE FICTION BUZZ
BATTLESTAR GALACTICA NEWS BLOG
BATTLESTAR GALACTICA LINKS
DRADIS CONTEST
WINNERS - A collection of the Battlestar Galactica Dradis Winners for 2005
BATTLESTAR GALACTICA FAN FICTION




Dradis Approved Fan Fiction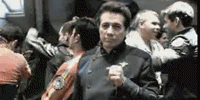 DRADIS APPROVED FAN FICTION Gems that we've read and decided to share with our readership. Just started. Suggest some good BSG reading. We link back to the original website or archive.
PODCASTING & RSS
BATTLESTAR GALACTICA REVIEWS Various reviews of Battlestar Galactica
SCORECARDS - In other words, who did what to whom?
BATTLESTAR GALACTICA ARTICLES
GALACTICA MERCHANDISE INFO
- OUR MISSION -

Our mission is to raise the awareness about breast cancer in the science fiction community and to act as a resource for folks seeking more information. We have breast cancer information available at: Free Breast Cancer Information & Raffle Sign-up. While you're there, enter our raffle to Win Stargate Atlantis or Battlestar Galactica DVDs.

In addition, we want to make Science Fiction Buzz an effective distraction for all people facing or going through a high-stress period in their lives. Think of us as an education resource and a safe harbor in the storms of life. Stop by and sit in our virtual hot tub and read a good science fiction novel. Kick back and take your mind off of things.

And, if you need information about breast cancer, we can help you there, too.
And we ThinkGeek
, too!