Challenges/Contests
All of our challenges and contests will be listed here from all of the science fiction genres including Battlestar Galactica, Stargate, Star Trek, Star Wars and more. As we put them together, we will list them here.
Our Recent Breast Cancer Awareness Winner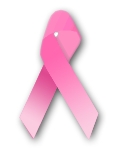 WE HAVE A WINNER!
Nora M. Allstedt from California
has won the WIN DVDs Contest and has chosen the first season of Battlestar Galactica.
For more information about Breast Cancer and what you can do to help yourself, go here: Breast Cancer & You
To read my story and how this website got started, go here: My Story
Writing Challenges
Dradis 499: BSG Writing Challenge
Dradis 499: Are You Out Of Your Mind Weekly And Special Battlestar Galactica Writing Challenge
The contest resumes with a twist and more words. More than a drabble - less than a novella. We are going to feature a different character every other week. Called Secrets Kept, Secrets Revealed, you can either write about the secrets that this character keeps or is keeping from others or a secret or secrets that are revealed to others. This is a weekly contest so entries are due on Saturday at 11:59 pm.
We have increased the word count to 499 words, so that you can lose your mind, at the suggestion of some of our cramped-by-word-count writers, although you don't have to go that long. You can go slightly longer as well if you need a bit more room in order to get the secret resolved.
The characters for this round is Lee Adama. We have a special month long writer's challenge that will cover the proposal below. Click on the link Dradis Speical Contest Rules for complete details.
All new banners will be issued for this contest.
Dradis Challenge Rules & Latest Info

Stargate Atlantis Writing Challenge
22 Minutes, Two Inanimate Objects, an Opening paragraph and your creativity equals a challenge worth taking.
Dust off your typewriter, sharpen your pencils, and clean-up your computer screens because The Buzz has added another challenge and this time it's for Stargate Atlantis. Our rules are simple (see below), always in the interest of fun, and if you are involved in any other ficathon, feel free to write this scene/ficlet/vignette as a part of that. This challenge runs weekly ending on Monday nights @ 11:59 p.m.
SFB-SGAC: Stargate Atlantis Writing Challenge


---
Learn More About How-To Make Your Words Sell!