New Sci-FI ebook release
by William H. Cash
(Cedar Rapids, IA USA)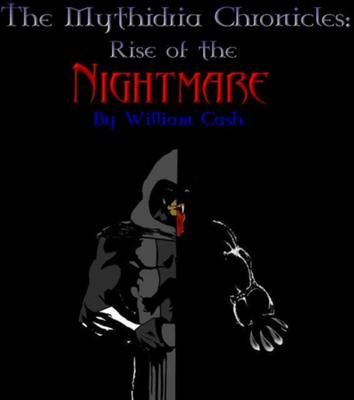 FOR IMMEDIATE RELEASE:
CONTACT:
William H. Cash
Stonehedge Publishing
319.217.2831
surlyoldcat@q.com

The Mythidria Chronicles: Rise of the Nightmare
Cedar Rapids, IA 25 February 2011 On January 13, 2011 StoneHedge Publications released an exciting new ebook by William H. Cash entitled, "The Mythidria Chronicles: Rise of the Nightmare" through sites like Amazon.com and Google.com and is available for purchase and download now.

A war from the ancient past has allowed vicious monstrosities to invade Earth to sow mayhem upon the planet. If not for the valiant efforts of the Paladins of Mythidria, the world would be a wasteland. Now, the most terrible of villains the modern world has never known is about to be resurrected by the evil Necromancer Queen, Shirahala.

A small band of warriors, led by Diomic "Mic" Nhymerkhand - the Paladin TigerObsidian - must strive to stop the unspeakable from happening amidst betrayal, death, and danger. Yet, amongst it all, there is a terrible secret that could mean the end of everything for the courageous leader - and ultimately - the Earth!

"It was like reading a story about Flash Gordon or Buck Rogers (science fiction superheroes from around the 30's) only with a modern twist." - Customer review on Borders.com. "Cash has written a very enjoyable tale that brings some of the mythological creatures back to Earth in order to save it. There are four more in the series to come and it will be interesting to see what happens in the next one.

I hope the wait is not too long." - Baryon Reviews ". The expanse of Mr. Cash's imagination and the dexterity of his storytelling make this story move forward with the lightness of a ballerina. " - Kristina Dalton, Author "Taken", "The Vampire's Lover"

Samples can currently be found at Google.com and Amazon.com. Mr. Cash is currently available for gathering more information or interviews Monday through Friday from 8am - 1pm Central time at surlyoldcat@q.com or 319.217.2831.

"Mythidria" throws readers into a descriptive and imaginative adventure with archetypical heroes and villains set between two very different worlds. The definition of good an evil, so often blurred, gets help in refining with characters that stay the course by remaining true to their idioms. In the course, readers are drawn in emotionally and feel what tragedy and triumphs the characters experience.