Harry Potter Is Almost Upon Us!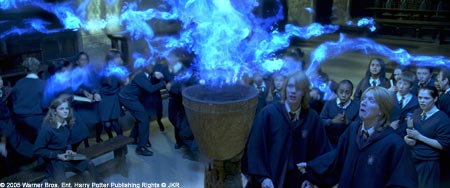 Finally! The sixth Harry Potter book is scheduled for release on July 16, 2005. On her website (http://www.jkrowling.com) J. K. Rowling writes, "I have a great feeling of release in being able to talk freely about the fact that the book is finished; it has been a weighty secret to carry around, as you can imagine."
The new book, as all fans have long been aware, will be called Harry Potter and the Half Blood Prince.
As a few devoted fans knew, this was a title Rowling had considered using for the second book in the series long ago. Rowling explains on her website that she had planned to put the information the title refers to in Harry Potter and the Chamber of Secrets, but that, while writing the first draft, she realized that it really belonged in book six. She has not explained who the Half Blood Prince is, except to say that it is neither Harry Potter nor his nemesis, Voldemort He-Who-Must-Not-Be-Named.
Rowling says that the opening chapter of the new book has been "about thirteen years in the brewing." She wrote a similar chapter for an early draft of the first book, then tried it again for the third and fifth books, but it didn't fit anywhere until now. She also says that the new book is planned to be "quite a bit shorter than Order of the Phoenix."
Get Your Desktop Time-Turner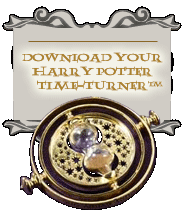 Download a Deskop Time-Turner and install it on their computer. Unlock movie clips, listen to movie quotes and more! Use the following link to start the Time-Turner download. The applicaion only works on PCs, not Macs.
DOWNLOAD IT HERE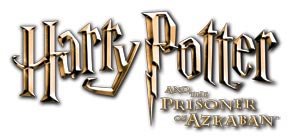 Play Online Harry Potter Games Here
NEW! HARRY POTTER WHOMPING WILLOW GAME
This game requires the Flash 6 plug in.
NEW! HARRY POTTER KNIGHT BUS DRIVING GAME
This game requires the Flash 6 plug in.