These Ebook Publishing Tools Are All You Need To Write, Publish and Market Your Own Science Fiction & Fantasy Ebooks!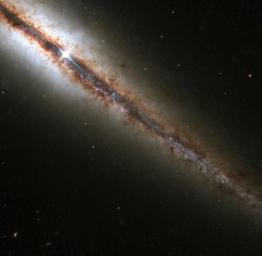 Ebook Publishing: We have dreamed of far off galaxies for centuries. With drawings and images, we are constantly inspired to explore strange new worlds through our writing. So what do we do when we produce great literary science fiction.


With the plethora of ebook publishing tools on the market, figuring out where to start and what tools to use can be somewhat confusing to downright overwhelming. As a science fiction and fantasy writer, you want to tell the story, and get it published, not get bogged down in the world of self-publishing online. Here you are considering the digital marketplace as an option, but before you go down in frustrated flames under the wealth of information available on the subject, take heart. To effectively produce a science fiction ebook you'll need the following: a decent, not extravagant ebook generator, some art and cover art designs to attract people to your offering, and content. We can help you with all but the third portion of this equation. You don't need to know a lot or waste a ton of time to get your project underway. We have sorted through the good, the bad and the downright ugly, to give you the easiest method to get your stuff ebook compliant and ready for download and distribution.
There are tons of ebook publishing software available, from shareware to the incredibly pricey. We only recommend the ebook publishing tools and resources that we have actually use ourselves to get the job done right the first time.
Whether you are in the writing and concept stage of your science fiction piece, finished it and looking for some way to produce it in electronic form or you're just looking for a way to produce a ridiculous little ebook like we just did, (download our nonsense for free – The Alien Survival Guide), we have some easy tips and tools to share with you.
Put simply, you will find all the ebook publishing tools you need to produce your sf ebook - right here!


---
For those with little to no budget and lots of talent, we tried some of the following ebook generators and found this one to be quite nice: deskPDF http://www.docudesk.com/ professional which costs $29.95 and Adobe PDF maker online https://createpdf.adobe.com/ for free to $9.95 a month. Both provide the PDF solution to your ebook publishing needs. You can't make it very fancy, it doesn't have much by way of securing your intellectual property and rights, but it will do nicely, if you're a cost conscious publisher producing something that doesn't need a lot of security features.. The latter lets you try five documents for free before you need to subscribe, so theoretically you can produce your entire document in PDF form for nothing. We downloaded and liked deskPDF in the beginning, and when we got really brave, we moved up to eBookgold for $97. All of these worked well, with the latter, eBookGold, giving us added flexibility and and a really cool scifi interface. That's the hype. Here's the recommendation it. Both programs have a free 30 day download and trial. If your material is ready to go, embed any hyperlinks you need, use deskPDF to make the hyperlinks active versus using the full Adobe Acrobat at $299, then generate the finished ebook through eBookGold for the really cool, scifi interface and portability option (ie. No Acrobat reader to download).
If you don't have any more than 30 bucks to spare on your project, just use deskPDF. Not as much security (there is some), but it's as flexible and fancy as you can make it in your word processor. You can put hyperlinks into your document and they'll be activated without springing for the full Acrobat package.
If you have no hyperlinks to speak of, go straight to eBookGold. It allows you to put your website address in the opening splash screen, so that people can find you, and you can use as many or as few bells and whistles as you like. You'll have a nice finished product to look at and distribute and sell if you like.
See if these products work for you. Don't take our word for it; try it yourself and see if it's right for you. We like it. We just got started in science fiction epublishing, and we wanted the least complicated program that would produce professional results. We wanted to add a few pictures, have the ability to add more bells and whistles like Flash and video, and an instruction manual that didn't leave us staggering. If you don't have a cent to your name and you are still attempting to get into the world of science fiction ebook publishing, there are also freebie ebook generators floating around. Check out www.tucows.com. Search on ebook generators. There are few share models that might fill your needs.



---

---