Ben Browder to Star in SF Webisode Series
by John E. Stith
(Colorado Springs, CO)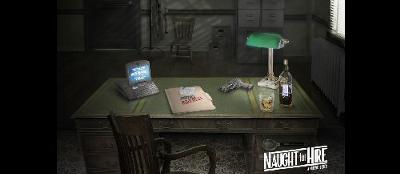 Naught for Hire
Ben Browder (Farscape, Stargate SG-1) is starring and executive producing a webisode series based on John E. Stith's "Naught for Hire" novella from ANALOG, July 1990. The screenplay is by series producer Jeffrey Berman and Stith.

There's now a dedicated website at www.naughtforhire.com, a Facebook group, and a Twitter feed for the series, including fake headlines from the comically dysfunctional future that our hero Nick Naught inhabits. One example: US Apologizes to Canada for Nuke Snafu, Adds "Hey, it's not like it went off."
Join in and write your own page! It's easy to do. How? Simply click here to return to Got News?.