Greetings Fellow Science Fiction fans:

You are receiving this email from Science Fiction Buzz because you subscribed on our website. To ensure that you continue to receive emails from us, add sciencefictionbuzz@gmail.com to your address book today.



Got News?

If you have some news that you want printed in either our News Blogs or in our periodic newsletter, go to our Got News page and send it to us. We will be happy to print it in our next publication either via RSS or ezine.

Go here:Got News page


---
in this issue....
We are looking for a few good stories....
Lee Adama Is A Cylon Writing Challenge
NEW: Stargate Atlantis Novels about to be released
Lake Bell - On Surface (Podcast)
Stewart Says Star Trek Sequel Possible
Battlestar Galactica Caption Contest...
Spielberg to remake When Worlds Collide
Interview Transcripts with Cast Online
Action Figures from SF movies
NASA seeks cargo flights to space station
Eric Stoltz is The Triangle's "Scully"
Fan Fiction I'm Reading
Featured Story
---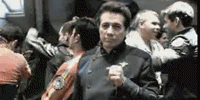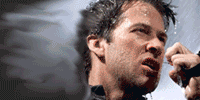 We're Looking For
A Few Good Stories - Notable Fan Fiction To Spotlight.
We are looking for a few good stories to highlight in our Dradis Approved Fan Fiction and Science Fiction Buzz Approved Fan Fiction section of the Buzz website.
We will provide those exemplary writers of fan fiction with a spot on our site (http://www.sciencefictionbuzz.com) and in our archive (http://www.worlds-of-wonder.com), along with a button highlighing your accomplishments. In addition, we will give you a linkback to the your website so that folks who read and like your work can find more of your writings. We will also provide an email link and a small profile about you so that people can get to know you better.
We are looking for stories in the following categories:
- Battlestar Galactica
- Science Fiction
- Stargate Atlantis
- Stargate SG-1
- Star Trek
Send an email with the Story Name, URL of where it's located, Author's name and email address or any variation thereof. You can also send the story.
Lee Adama Is A Cylon Writing Contest


This challenge has been extended until December 30th.
PRIZES: We are giving away the Battlestar Galactica Companion Book to the lucky first place winners of this challenge in all four categories.
The categories and winners will be by word count so everybody has a chance to write something.
Drabble - 100 words or less
Dradis - 100 - 499 words
Flash fic - 500 - 1000 words
Short Story - 1001 - 7500 words
You have four chances to win. You can enter as many times as you like and judging is final. Happy Holidays.
For full rules go to: www.dradis.net


---
---
Stargate Atlantis Novels About To Be Released at Amazon
Fandemonium Press is pleased to announce that they are now following up their successful line of Stargate: SG-1 novels with exciting novels based on the hit series Stargate: Atlantis.

According to Tom at Fandemonium Ltd Press, they are excited to announce the release of their very first Stargate: Atlantis novel on December 9th, 2005. STARGATE ATLANTIS: RISING written by Sally Malcom, is a novelization of the series pilot. Based on the original shooting script, it includes scenes and dialog that never made it into the final cut of the TV series and gives more in-depth insight into the character's thoughts and feelings about this momentous journey to another galaxy. The novel also includes a set of high-quality photos from the pilot episodes.

The good news for Stargate: Atlantis fans in the USA and Canada is that, unlike the Stargate: SG-1 novels published by Fandemonium which are only available in the UK market, these novels will be available worldwide

STARGATE ATLANTIS: RISING will be followed by an original story, STARGATE ATLANTIS: RELIQUARY to be released in February of 2006. STARGATE ATLANTIS: RELIQUARY, written by Martha Wells, follows the team as they explore an Ancient repository of knowledge.

You can pre-order these novels through Amazon.com located here:

Find out more about the Stargate: SG-1 and Stargate: Atlantis novels at Fandemonium Press


---
We've added a Crew Page
The crew is made up of a motley bunch of folks who got together and decided to put up a website focused on all the fun aspects of science fiction, fantasy and Luddite IT services, bringing the best of technology that the Amish have to offer. The Technocrat has joined our merry crew, and we've started a story. It just gets zanier and zanier.

With that said, we are constantly out there tripping the Rift, practicing Tai Chi, flying at warp speed and generally blasting bad aliens out of the cosmos. (that's Gunmetal's job)

In between all of that, we write and post stuff, maintain a few blogs, make wallpapers, email and IM everybody and anybody who vaguely knows us and generally have a lot of fun. That it; that's our story and we're sticking with it.

We are writers and artists all, living by the philosophy that you don't wait for inspiration; it may only come every fifteen years, even if it is prize-winning inspiration. Better to adopt the mantra favored by most "working" writers and artists: butt-in-chair, hands-on-keyboard or pencil on sketchpad.




---
Lake Bell - On Surface
Playing Laura Daughtery on the new NBC series, Surface, Lake Bell investigates a new species in the earth's oceans. This engaging actress talked to me about the current season (with some hints), plus her roles on Boston Legal, and the upcoming thriller, Rampage.
---
NEWSFLASH! Stewart Says Star Trek Sequel Possible
According to SFX Magazine, Patrick Stewart (aka Captain Jean-Luc Picard) dished some dirt about the future of the "Star Trek" movie franchise to UK's Teletext - and the film is NOT the "prequel" we've been told about.

Until now, fans have only been hearing about Paramount's plans for a "Star Trek" prequel movie featuring an all-new cast, currently titled "Star Trek: The Beginning." During an interview with SFX, Stewart said, "About four months ago at a meeting in Los Angeles the subject was raised quite seriously from a very interesting point of view. I have been saying for four years now that it's over. No fantasies about it coming back, the space suits have been hung up for good."


---
Battlestar Galactica Caption Contest...
There's a new caption contest for Battlestar Galactica going on here:

Battlestar Galactica Caption Contest Here




---
Spielberg to remake When Worlds Collide
Movie mogul Steven Spielberg is set to produce a remake of 1951 science fiction thriller When Worlds Collide. The original film, which sees a group of people fleeing to another planet to escape a cataclysmic collision between earth and a dead star, won an Oscar for special effects in 1952.

Spielberg has enlisted the talents of action and fantasy film specialist Stephen Sommers to direct the remake, after being impressed with his efforts on The Mummy and Van Helsing.


---
Interview Transcripts with Cast Online

The February 2006 edition of the SciFi magazine contains a number of interviews with the cast of Battlestar Galactica.and the Stargates answering fans questions. However, it does not contain all the questions that were asked, and the SciFi channel posted up the complete interviews.



Action Figures from Science Fiction files
---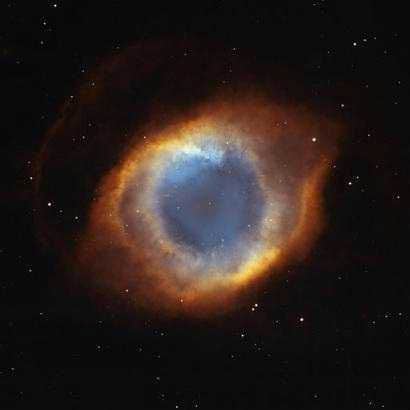 NASA seeks cargo flights to space station
With the space shuttles due to retire, NASA is looking for private companies interested in taking over the potentially lucrative business of flying cargo and crew to the international space station.

IN STOCK NOW! From ancient Egypt and Toy Vault, it's Anubis, the God of the Dead Plush! What better way to say "Happy Holidays" than with a giant plush jackal who symbolizes death for one of the most famous ancient civilizations on Earth? We daresay there isn't one. Order one for someone you love today!


Anubis, God of the Dead Plush




---
Fan Fiction I'm Reading
Because I've been so busy, I've been losing track of the fan fiction stories I've started reading in the various Yahoo Groups, archives and Geocities sites I visit. As you know, I love to read and write fan fiction. To that end, I've put up a blog called Fan Fiction I'm Reading. It is my personal directory of fan fiction that I'm in the middle of reading, have read or will read and want to get back to along with a link to where it is. If you know me, I will not post any fan fiction that I don't like, so if you want to stop by and pick up threads yourself, please feel free.
I will also be reviewing and commenting on the fan fics I'm reading which you can read or not as you like. I include a few paragraphs from the beginning of the work, because my memory is bad. It's kind of like bookmarks online. Plese note: These are my personal bookmarks of fan fics I've started and like. No judgment on their quality is being made by there inclusion beyond the fact that I probably will only post fics I've started and like.
To see what I'm doing, go here: Good Fan Fics I'm Reading


---
Eric Stoltz is The Triangle's
Every Science fiction story has to have the "Scully" character. This character is the one person in the group who is always skeptical and never accepts the supernatural as an explanation for the bizarre events unfolding around them. The skeptic is the person who is always looking for a rational scientific explanation.

In the new Sci Fi Channel mini-series THE TRIANGLE (from producers Dean Devlin and Bryan Singer), Eric Stoltz takes on that archetypal role by playing tabloid journalist Howard Thomas. READ FULL STORY


---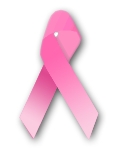 Our Mission
Our mission is to raise the awareness about breast cancer in the science fiction community and to act as a resource for folks seeking more information. We have breast cancer information available at: Free Breast Cancer Information.

In addition, we want to make Science Fiction Buzz an effective distraction for all people facing or going through a high-stress period in their lives. Think of us as an education resource and a safe harbor in the storms of life. Stop by and sit in our virtual hot tub and read a good science fiction novel. Kick back and take your mind off of things.

And, if you need information about breast cancer, we can help you there, too!
---
Quick Links
---